We have photographed hundreds of weddings and won major international awards for our photography. 
We studied business management and carefully planned our corporate careers. Though we had no idea we would hate it.
Travelling is one of our biggest passions! The first major trip we made was to Madagascar in our 20's.
In 2007 we quit our corporate jobs and left for a 3-month honeymoon/self-discovery trip.
And then our lives started to change!

This was the beginning of our photography and travels.
We have recently moved and now live in Klaipėda, Lithuania. Seaside and beautiful nature is what we love here! 
We love coffee! We even bring our little coffee machine everywhere we go. Because you never know if you'll get a good coffee there.

It's a bit crazy, we know.
We have two dogs - Maya & Gile.

They bring a lot of joy and warmth into our home.
We have photographed more than 250 weddings of the most beautiful, genuine, and happy people. From charming and cozy weddings to extraordinary celebrations.
When we need to slow down - yoga and meditation are perfect ways to recharge and is such an important part of our lives.
We love diving! It feels like flying, isn't it?
When we started photographing we received a really warm welcome from other wedding photographers. They shared their knowledge and helped us to grow.

We aim to continue keeping a friendly atmosphere throughout the wedding photographers' community and enjoy teaching and sharing our experiences so much!

We now host photography workshops, personal mentoring, online courses, and lectures in various academies.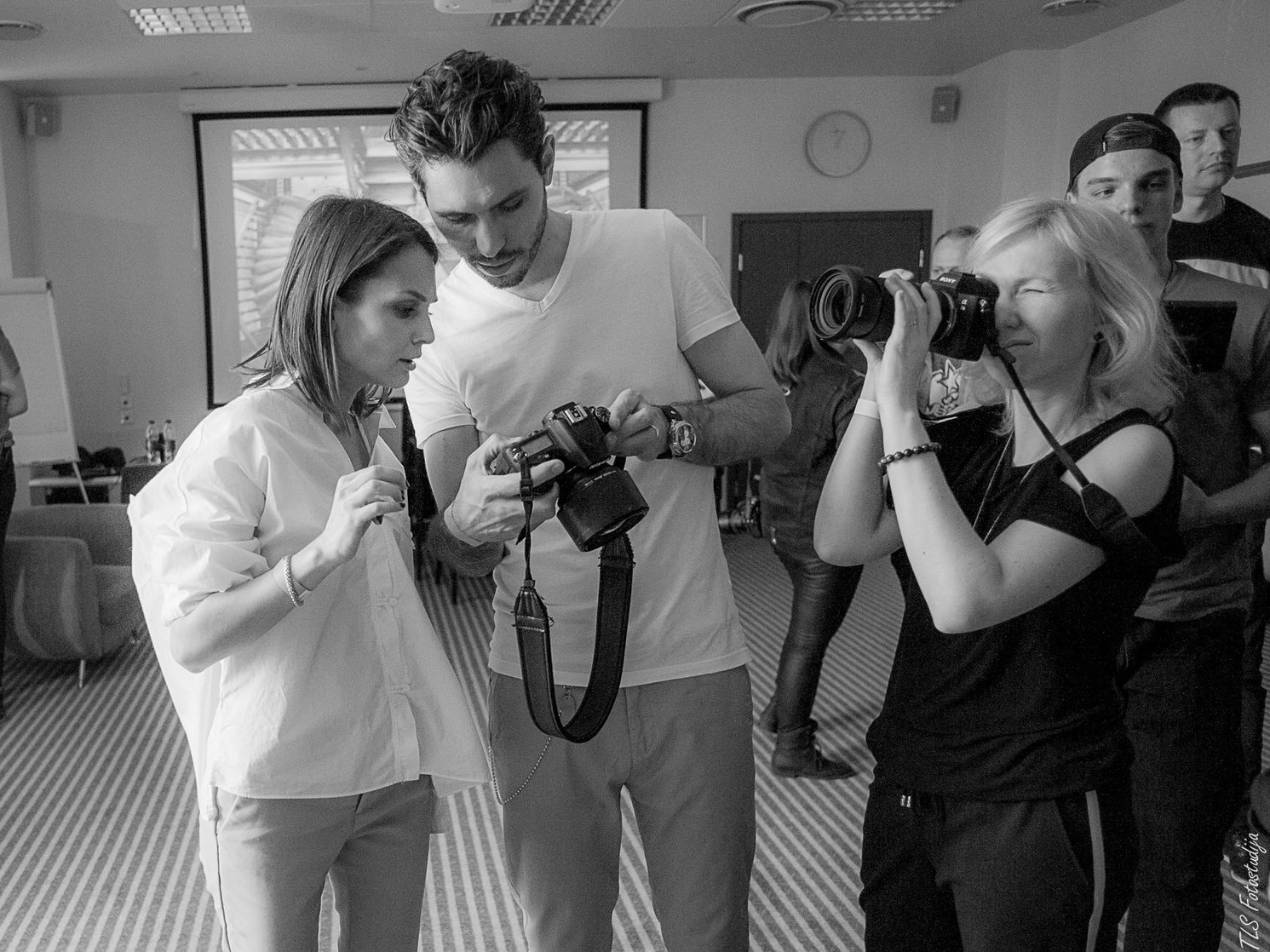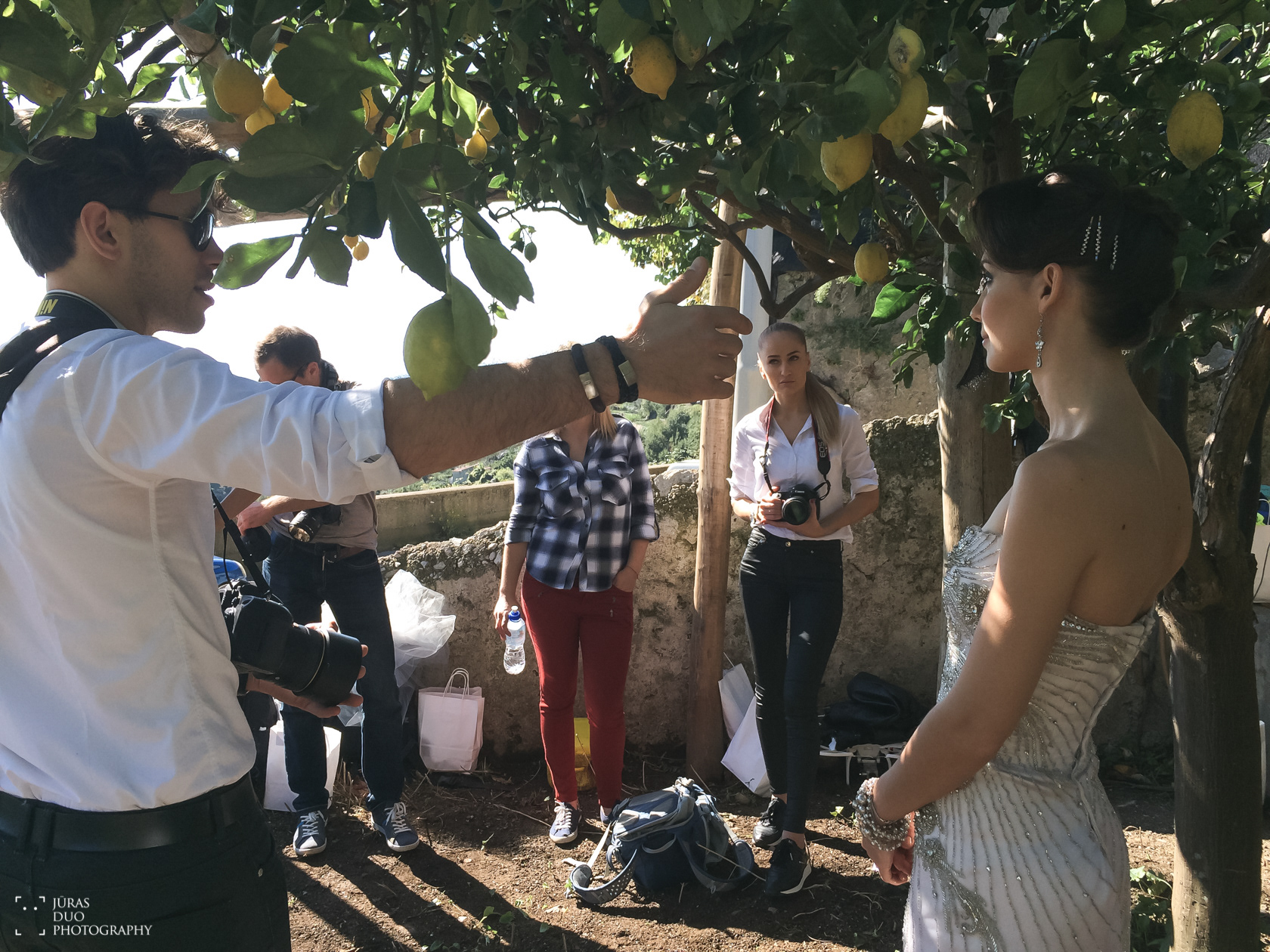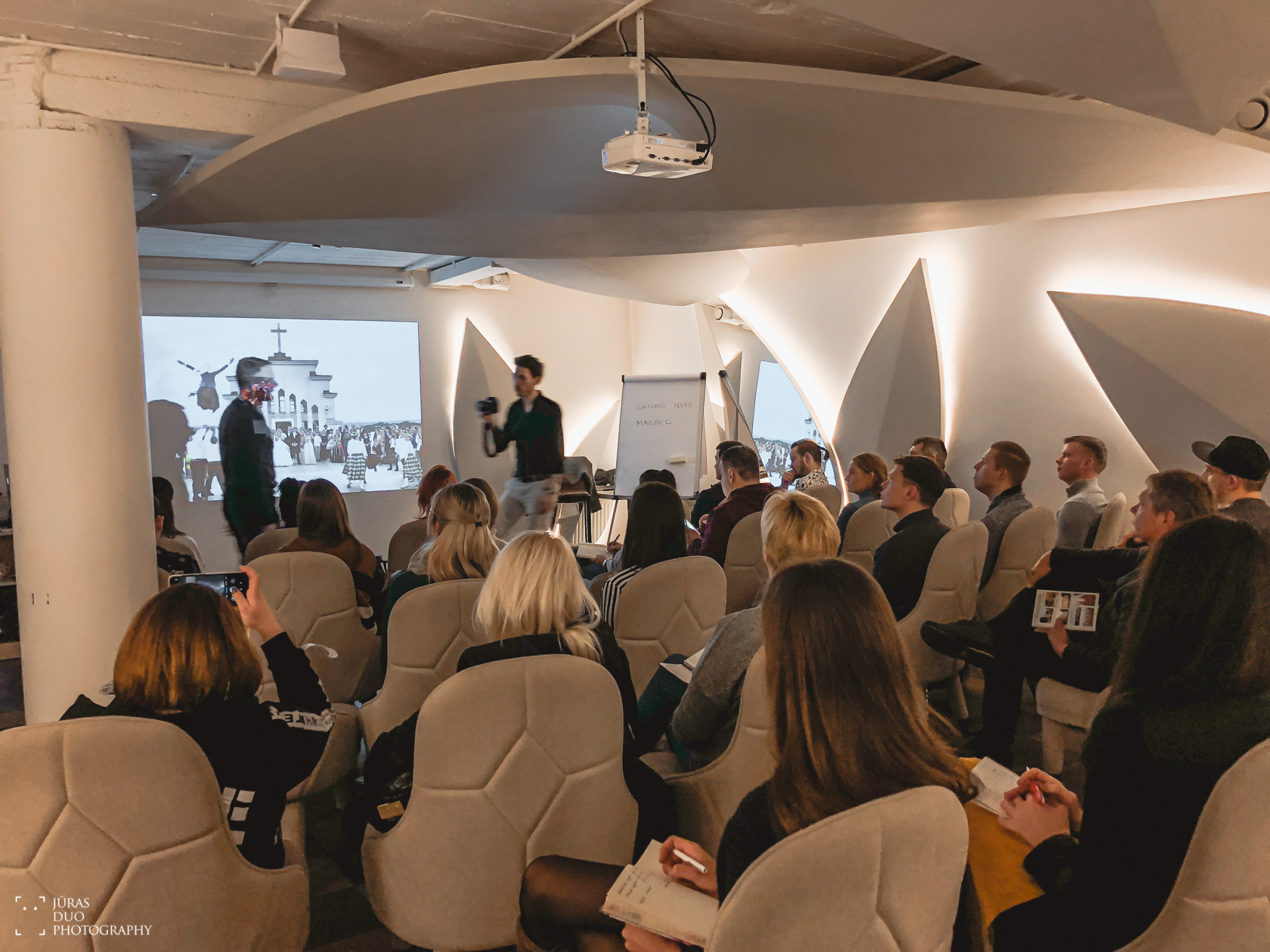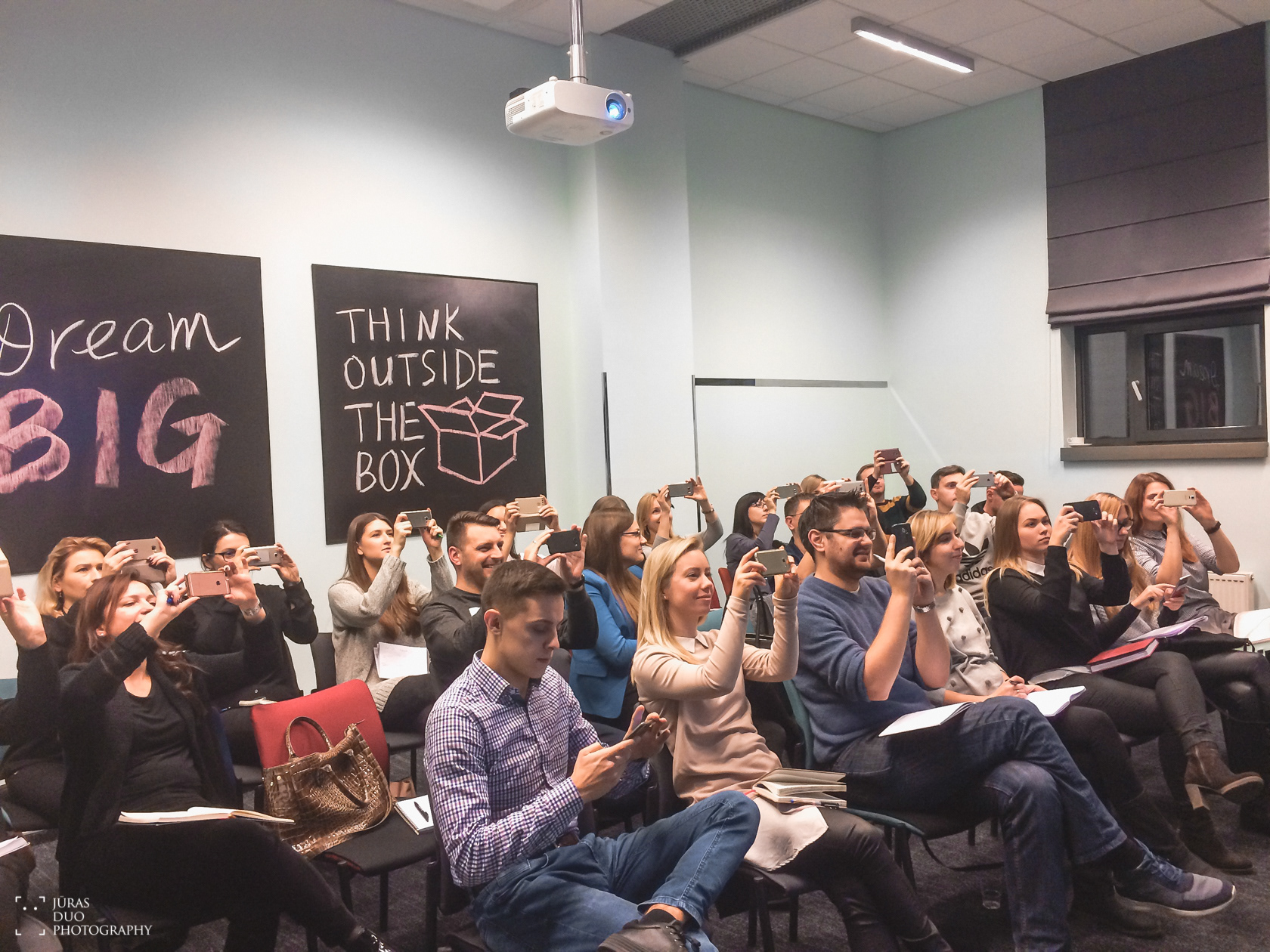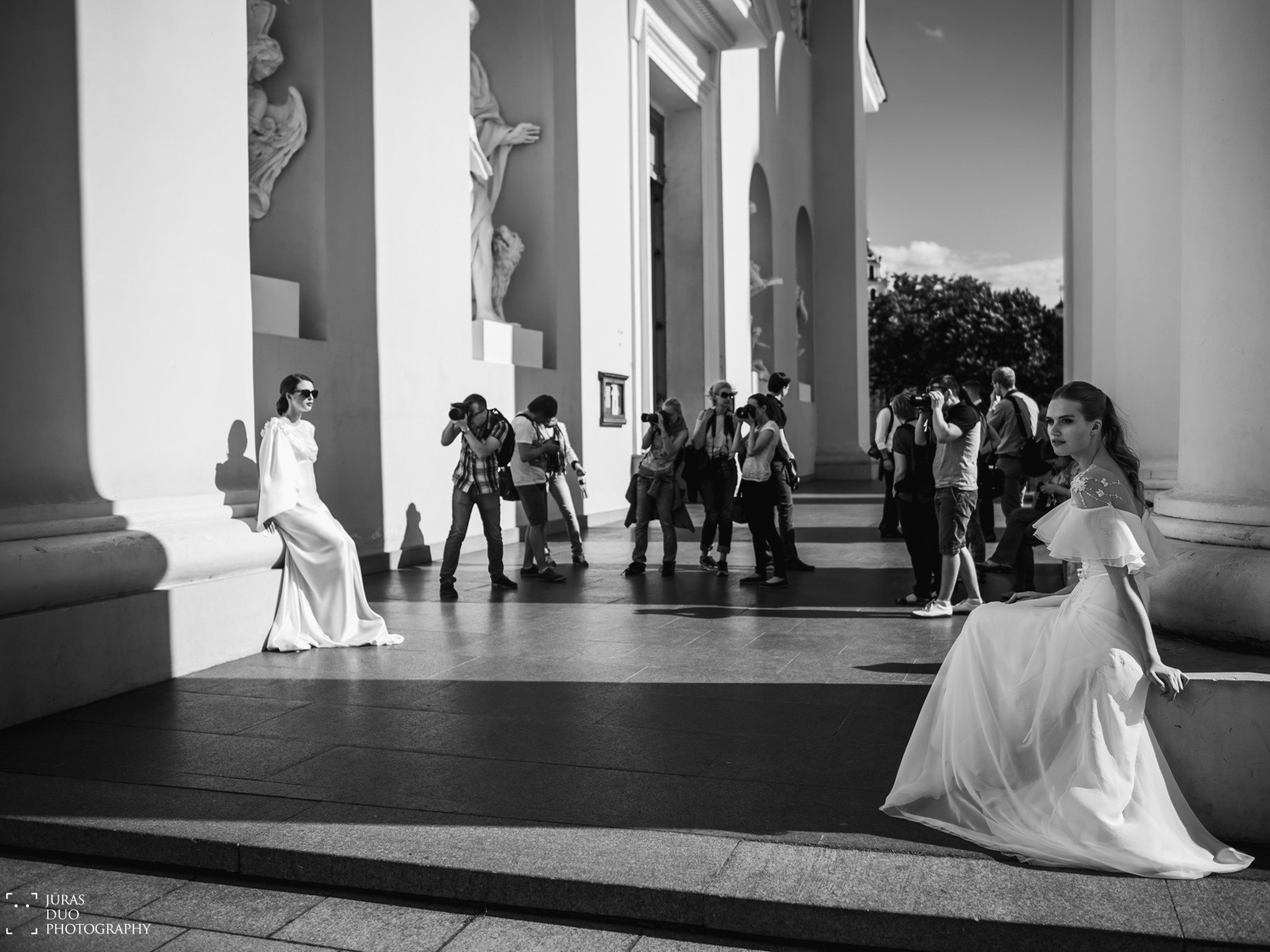 We strongly believe that we are colleagues with other photographers rather than competitors. We collaborate and create some awesome projects together!

In 2014 we opened the First Wedding Photography Exhibition in Lithuania together with Nakutis Photography. We were super excited - more than 200 people attended its opening!
No doubt that lifelong learning is the key element for growing.

We've been to workshops of some top wedding photographers in the world, such as Joe Buissink, Jonas Peterson, David Beckstead, Marcus Bell, Ben and Erin Chrisman, Cristiano Ostinelli and many more.

Meeting all those guys in person was a super awesome experience! It's like if you meet George Clooney and get to talk to him all day.
We are sure that it helped us become a part of wedding photographers' communities where we meet so many inspiring colleagues.

And pushed us to achieve awards, which we thought was hardly achievable for creators from a tiny European country. And be featured in various national and international media.
A few years back we've created AYA Hotel Images and started working with hotels. If you are interested we share our work here: www.ayahotelimages.com
We believe that if you really want to have a good vacation, you have to change what you are doing daily. That is why we never take cameras on our holidays. As much as we love photographing, we sometimes need to press that restart button. So smartphone cameras are just enough!

What is the most important?

It's when you follow your heart and live however feels right for you. Be it skyrocketing career or living peacefully in the countryside growing vegetables. Traveling full time or staying in one place and immersing it fully. Living a happy single life or having a big family and raising kids.

There's no single path that would fit everyone. That is why we quit our corporate careers and created a lifestyle that we have always dreamed about. It is not perfect. But it's our way of living.

Live life the way you want to ♡
_____________________
Feel that we would "click"? Then we are super excited!
Would love to meet and photograph you!